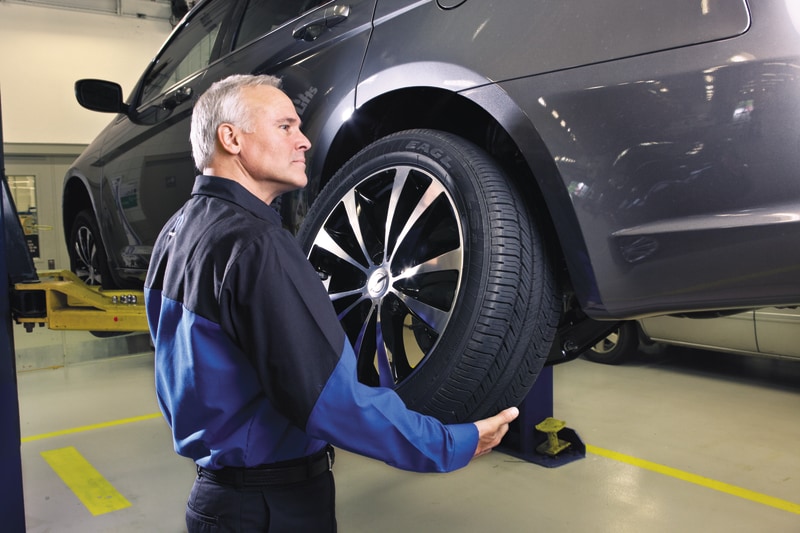 ?
When you want to maintain the top performance for your vehicle, then you want to make sure you choose the right parts. If you own a Chrysler, Dodge, Jeep, or RAM vehicle, which means you want to have MOPAR parts in your vehicle. There are many reasons why MOPAR should be your top choice. To learn more about available parts in the Christiansburg area, continue reading.
Benefits of MOPAR Parts
First, MOPAR parts are specifically desired for Chrysler, Dodge, Jeep, and RAM vehicles. That means these parts are original manufacturer equipment or OEM parts. When it comes to parts replacement, you always want to use OEM parts. That's because OEM parts will fit better and last longer than other non-OEM parts. These MOPAR parts will work properly with other components in your vehicle.
You can find MOPAR parts at your local Chrysler, Dodge, Jeep, and RAM dealership near Christiansburg. Our service department is regularly stocked with the most popular and most used MOPAR parts. If your dealership does not have the MOPAR part that you need, then give us a visit for fast and reliable part exchanges.
Finally, MOPAR parts are built to last. That's because all MOPAR parts are constructed from high-quality materials. Let's take a look at what MOPAR parts are available.
Brakes
Your brakes are critical, and you don't want to compromise your vehicle's stopping power. MOPAR has complete brake systems that are designed to handle all types of Chrysler, Dodge, Jeep, and RAM vehicles. That includes brake discs, brake sensors, brake drums and more.
Engine Parts
MOPAR has a complete line of engine parts available. That includes pistons, connecting rods, flywheels, crankshafts, spark plugs and more.
Fuel Systems
You want to make sure that your fuel system is in peak condition. MOPRA offers a complete line of fuel tanks, fuel pumps, filters, and fuel injectors.
Filters
In addition to these important parts, MOPAR also offers a complete line of filters. That includes air filters, oil filters, and more.
If you are interested in MOPAR parts for your vehicle, then contact us today. Be sure to ask about their service department specials.